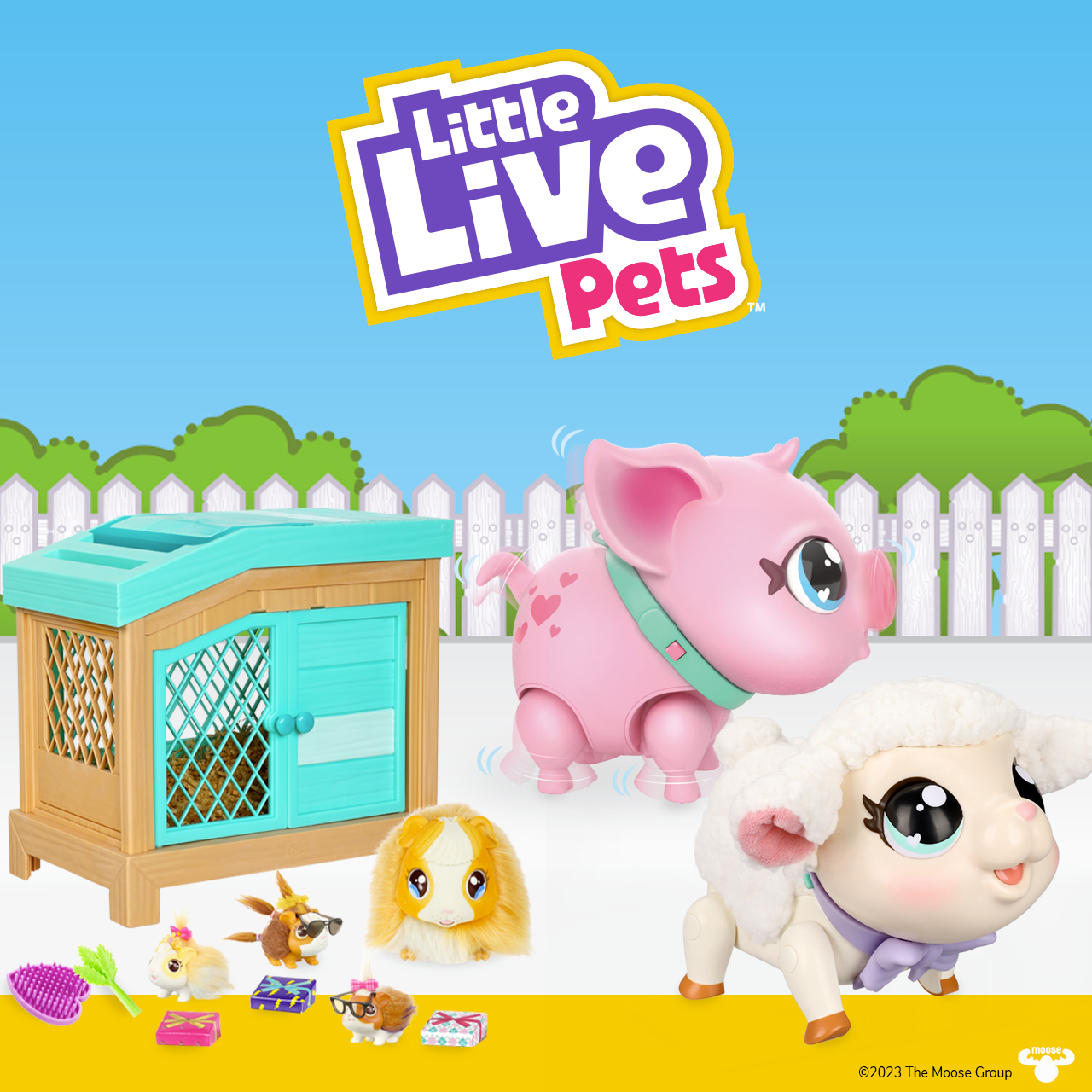 Scopri la simpatica famiglia dei Live Pets
Irriverenti e scherzosi, sono i Live Pets! Simpatici animali interattivi da accudire e coccolare.
Mommy to Be
È arrivato il Mommy to be: un playset tutto da scoprire! La tenera mamma porcellino d'India ha fatto i cuccioli! Prenditi cura di lei e il suo cuore si illuminerà.
Snowie
Snowie è il nome di questo tenero agnellino elettronico e interattivo! Divertiti a portarlo a spasso e accarezza la sua morbida pelliccia di lana! Adora le coccole e muove anche la coda!
Piggly
Piggly è il tuo nuovo maialino domestico: si muove ed interagisce proprio come un vero maialino!
Bingo Flamingo
Il fenicottero rosa più divertente e alla moda è interattivo: ama cantare, chiacchierare, dondolare il collo e..ripetere tutto ciò che dici!