Riciclo:
IT – Verifica qui sotto le indicazioni per il corretto smaltimento delle componenti che puoi trovare all'interno dell'imballaggio di trasporto. Verifica le disposizioni del tuo Comune.
ES – Compruebe las indicaciones de abajo para el desecho adecuado de los elementos que forman parte del embalaje de transporte. Hágalo según las instrucciones de las autoridades locales.
PT – Queira verificar as indicações em baixo para a correta eliminação dos elementos que formam parte da embalagem de transporte. Confira com as instruções das autoridades locais.
EN – Check here below the indications on correct disposal of the components found inside the transport packaging. Check the instructions of your local district.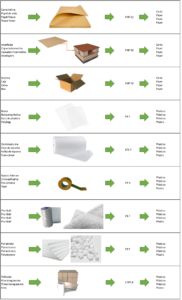 Scarica qui il pdf: