Termini d'utilizzo / Terms of use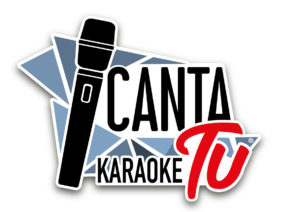 ATTENZIONE: in occasione del primo utilizzo del Canta Tu Pro, dopo avere effettuato la connessione alla rete wi-fi, 
è necessario eseguire un accesso al Google Play Store.
ATTENTION: when using the Canta Tu Pro for the first time, after connecting to the wi-fi network, 
it is necessary to log in to the Google Play Store.
ATENCIÓN: previo a la primera utilización de Canta Tu Pro, y tras haberlo conectado a la red wi-fi, 
es necesario registrarse en Google Play Store.
IT- L'utilizzo del presente dispositivo in modi e per finalità non conformi a quanto prescritto nel Manuale d'Uso può comportare rischi per la salute e la sicurezza delle persone, in particolare dei minori. Prima di utilizzare il prodotto è pertanto dovere dell'utente leggere attentamente il Manuale d'Uso per un impiego corretto e consapevole del dispositivo.Giochi Preziosi S.p.A. declina ogni responsabilità per pregiudizi o danni arrecati all'utilizzatore e a persone, animali o cose direttamente o indirettamente riconducibili ad un utilizzo del prodotto non conforme alle finalità e modalità riportate nel Manuale d'Uso.Per funzionare nel suo complesso, il dispositivo necessita di una connessione ad una rete Internet Wi-Fi che potrebbe determinare costi aggiuntivi in base al vostro piano tariffario.
EN- Using this device in ways and for purposes that do not comply with indications provided in the User Manual may pose a risk to the health and safety of people, especially minors.Hence, before using the product, it is the user's duty to read the User Manual carefully for proper and informed use of the equipment.Giochi Preziosi S.p.A. declines all liability for injury or damage caused to the user and to persons, animals or property that can be either directly or indirectly attributed to using the product without complying with purposes and methods given in the User Manual.
ES- El uso de este dispositivo en formas y para fines que no cumplan con las instrucciones proporcionadas en el Manual del Usuario puede representar un riesgo para la salud y la seguridad de las personas, especialmente de los menores.
Por lo tanto, antes de utilizar el producto, el usuario debe leer atentamente el Manual del Usuario para el uso adecuado e informado de este dispositivo.
Giochi Preziosi S.p.A. declina cualquier y toda responsabilidad por cualquier lesión o daño sufrido por el usuario o cualquier otra persona, animal o propiedad que directa o indirectamente surja del uso del dispositivo para fines distintos a los establecidos en el Manual del usuario, y/o sin cumplir con las instrucciones establecidas en el Manual de Usuario.
Para que este dispositivo funcione correctamente, el dispositivo debe estar conectado a una red WIFI y es posible que se incurra en cargos adicionales según su plan de Internet.
Scarica il manuale d'uso / Download the user manual:
CANTA TU PRO 2023
EL-CTC10-Canta Tu Pro Εγχειρίδιο
TR-CTC10-Canta Tu Pro Kilavuzu
COVER_CTC14000 – Microfono Canta tu PRO 
IT_CTC14000 – Microfono Canta tu PRO
EN_CTC14000 – Microfono Canta tu PRO
ES_CTC14000 – Microfono Canta tu PRO
FR_CTC14000 – Microfono Canta tu PRO
EL_CTC14000 – Microfono Canta tu PRO
PT_CTC14000 – Microfono Canta tu PRO
TR_CTC14000 – Microfono Canta tu PRO
COVER_CTC15000 – Microfono Canta tu PRO
IT_CTC15000 – Coppia Microfoni Canta tu PRO
EN_CTC15000 – Coppia Microfoni Canta tu PRO
ES_CTC15000 – Coppia Microfoni Canta tu PRO
FR_CTC15000 – Coppia Microfoni Canta tu PRO
EL_CTC15000 – Coppia Microfoni Canta tu PRO
PT_CTC15000 – Coppia Microfoni Canta tu PRO
TR_CTC15000 – Coppia Microfoni Canta tu PRO
CANTA TU 2022
CTC07000 – IS Microfono Canta Tu
CTC07000 – IS Microfono Canta Tu
Dichiarazione di conformità/ EC declaration of conformity